ARE YOU LOOKING FOR A
PUBLIC RELATIONS AGENCY

? YOU FOUND IT!
Learn about our experience and previous PR campaigns
and our offer
.
Media Relations
Do you want your brand to be continuously present in the most popular national and international media? We will help you get to the front cover of magazines and websites!
Product PR
Do you want to convince potential customers to buy your products? Texts, reviews, product placement, and other less standard product PR operations are our specialty.
Media Monitoring
Are you interested in what others say about your brand? You don't know how often it appears in the media? Would you like to intervene fast when unfairly criticized? With our media monitoring it's child plays!
Copywriting
Are you aware of the power of the written word? We are as well! If you only want to, we can create an enchanting story about your brand. We know how to find the perfect word, which cuts straight to the chase, finding a place in your customers' hearts.
Influencer marketing
Are you looking for known people, which will use their prestige and name to vouch for your product? Maybe you want to use their extraordinary range of influence and take your PR message to specific communities? Let us help you find ambassadors, who will share some of their splendor with your brand!
Buzz marketing
Did you notice the value of information published on WEB 2.0 webpages? Are forums, blogs, and social media are the basis of your PR strategy? We will help you spread information about your products, which will transfer from eye to eye, or more exactly, "from post to post."

In our work we bust the myth that Public Relations "don't sell anything" and that those operations are purely for the image and prestige. Appropriately conducted PR operations, especially those that use modern online tools, can precisely define the message so that it translates into real and measurable interest in the given product or brand. This interest may mean creating demand for owning a specific product, a trend for a given item or the desire to possess something from a given brand.
We provide our clients with around 350 publications monthly in top Polish media outlets.
The influencers we work with reach more than million views per month.
We have run dozens of large campaigns on websites from the list of top 10 largest Polish webpages.
The influencers and media partners we work with publish more than 45 texts about our promoted products monthly.
The products we promote are awarded even up to a thousand distinctions each year, including promotional badges, top places in rankings and comparison tests, distinctions for quality and affordability.
Each year we create more than 500 pieces of content, including the written form, such as content-marketing articles, press releases, reviews, guides, etc., as well as audiovisual content, such as promotional videos, video commercials, instructional videos, video reports, podcasts, and much more.
OUR PROJECTS IN
PUBLIC RELATIONS
Naszym celem jest stworzenie aktywnej społeczności, a także zwiększenie rozpoznawalności marki AVerMedia i jej produktów wśród graczy, streamerów i YouTuberów. Znajomość rynku pomaga nam w

[…]

Na fanpage'u producenta obudów i chłodzenia do komputerów prowadzimy działania wizerunkowe oraz budujemy aktywną społeczność skupioną wokół produktów tej marki. Poza tworzeniem contentu zajmujemy się moderacją

[…]

Go Active Show to największe w Polsce, a czwarte w Europie, targi sportowe. Dla branży to doskonałe miejsce do promocji i sprzedaży swoich produktów i usług,

[…]

Międzynarodowe Targi Elektroniki Użytkowej Electronics Show to nowa generacja targów. Jest to pierwsze w Polsce wydarzenie, które prezentuje najnowocześniejsze technologie, rozwiązania czołowych światowych producentów elektroniki użytkowej

[…]

Stworzyliśmy grafiki reklamowe dla marki Extreme Media. Zarówno banery, jak i ulotki oraz grafiki przeznaczone do wysyłki newsletterach dla klientów, wykonaliśmy w oparciu o wykonane przez

[…]

Dla naszego klienta marki Natec Stworzyliśmy szereg projektów reklamowych na potrzeby kampanii reklamowej. Stworzyliśmy grafiki, które w atrakcyjny sposób miały poinformować o nowościach w ofercie producenta.

[…]

Zaprojektowaliśmy i stworzyliśmy projekt graficzny ulotek dla sieci marki Power Walker. Prezentują nową serię UPSów gamingowych z ich specyfikacją i korzyściami jakie może przynieść graczom wybór

[…]

Specjalnie dla marki uGo stworzyliśmy projekty graficzne reklam, które przeznaczone były na strony internetowe firmy. W kampanii, oprócz banerów, zaprojektowaliśmy również ulotki, które miały w bezpośredni

[…]
SEE OUR
PUBLIC RELATIONS

OFFER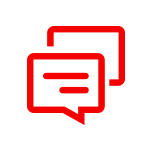 Social Media
Managing social media channels on: Facebook, Twitter, Snapchat, Instagram, YouTube and many others | Community Management.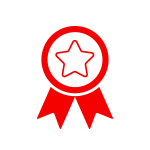 Marketing Materials
Marketing gadgets | FeelFelt – gadgets from felt | Printing | POS | Advertising textiles.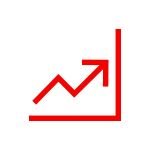 Sales Support
Distributions | Sales strategies | Sales-Brand campaigns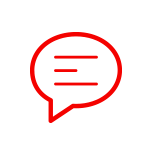 Want to talk?
(+48) 533 313 096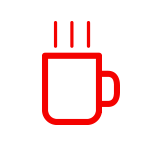 Drop by for a coffee
Poznań: ul. Zmartwychwstańców 9
Office in Warsaw: ul. Krypska 37 m. 1