ARE YOU LOOKING FOR A
SOCIAL MEDIA AGENCY

? YOU FOUND IT!
Read about our experience and our previous campaigns on Facebook, Twitter and other Web 2.0 media and pick something for your company.
Managing Facebook
You don't have time or the knowledge to manage your own fanpage on Facebook? We will do it for you! We will post, answer questions, engage the community, promote posts, create fan acquisition campaigns and much more.
Managing Twitter
Twitter is one of the best tools to talk with your community. We will help you with acquiring a large group of followers. We know exactly how to use short text forms, that is tweets, to convey your and your brand's message.
Managing Instagram
Do you want to work on your brand's visual identification? Do you sell nice looking products? Show them off on Instagram – we will help you with that! We will create images and tag them appropriately, so that they can reach as many users as it is possible.
Managing YouTube channels
Do you think that video content is the future of communication with customers? We do as well! We will create and configure a YouTube profile for you, where we will publish commercials, instructional videos, tests, unpacking lol content, and much more!
Managing Snapchat
Facebook is too oldschool for your brand? Twitter is overly minimalistic? You need a dynamic channel for young people – let us create an account Snapchat for you!
Community management
Are you interested in comprehensive services for managing social media and internet forum communities? We will gladly perform whisper marketing for you on forums and social media channels. We can also provide monitoring services, and if need arises, execute crisis marketing operations.

Social media is the fastest growing part of the media industry. Facebook, Twitter, Instagram and other, less standard websites, provide enormous advertisement and promotion potential for low costs. It is good, however, to understand the platform characteristics, as each of them has its own special traits. This is what Social Media Agencies do. We know how to navigate the stormy sees of Web 2.0.
Experience
We are managing 15 social media profiles on Facebook, Twitter, and Instagram.
Uniqueness
We have managed more than 200 competitions on various social media channels: giveaways, engaging competitions, minigames, gaming tournaments.
Activity
Each month the social media profiles we manage publish more than 500 activities, including: posts, tweets, photos, interactions, questions, answers, and much more.
Efficiency
The social media profiles we manage have acquired more than 200 thousand fans.
Range
The videos we have prepared for our social media channels have acquired more than 1 million views.
OUR PROJECTS IN SOCIAL MEDIA
Naszym celem jest stworzenie aktywnej społeczności, a także zwiększenie rozpoznawalności marki AVerMedia i jej produktów wśród graczy, streamerów i YouTuberów. Znajomość rynku pomaga nam w

[…]

Na fanpage'u producenta obudów i chłodzenia do komputerów prowadzimy działania wizerunkowe oraz budujemy aktywną społeczność skupioną wokół produktów tej marki. Poza tworzeniem contentu zajmujemy się moderacją

[…]

Go Active Show to największe w Polsce, a czwarte w Europie, targi sportowe. Dla branży to doskonałe miejsce do promocji i sprzedaży swoich produktów i usług,

[…]

Międzynarodowe Targi Elektroniki Użytkowej Electronics Show to nowa generacja targów. Jest to pierwsze w Polsce wydarzenie, które prezentuje najnowocześniejsze technologie, rozwiązania czołowych światowych producentów elektroniki użytkowej

[…]

Stworzyliśmy grafiki reklamowe dla marki Extreme Media. Zarówno banery, jak i ulotki oraz grafiki przeznaczone do wysyłki newsletterach dla klientów, wykonaliśmy w oparciu o wykonane przez

[…]

Dla naszego klienta marki Natec Stworzyliśmy szereg projektów reklamowych na potrzeby kampanii reklamowej. Stworzyliśmy grafiki, które w atrakcyjny sposób miały poinformować o nowościach w ofercie producenta.

[…]

Zaprojektowaliśmy i stworzyliśmy projekt graficzny ulotek dla sieci marki Power Walker. Prezentują nową serię UPSów gamingowych z ich specyfikacją i korzyściami jakie może przynieść graczom wybór

[…]

Specjalnie dla marki uGo stworzyliśmy projekty graficzne reklam, które przeznaczone były na strony internetowe firmy. W kampanii, oprócz banerów, zaprojektowaliśmy również ulotki, które miały w bezpośredni

[…]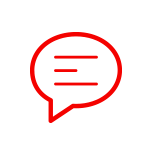 Want to talk?
(+48) 533 313 096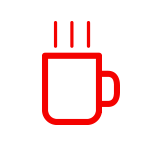 Drop by for a coffee
Poznań: ul. Zmartwychwstańców 9
Office in Warsaw: ul. Krypska 37 m. 1